Excellent Dental Health Makes Each Day Happier
Enjoy personalized care with respect for your unique oral health needs and goals.
Hablamos Español • Dentista en Manassas
Fluoride Treatment Dentist in Manassas, VA
The best way to maintain a strong, healthy smile throughout your life is to prevent oral health problems from developing in the first place. Along with practicing good oral hygiene habits every day and visiting the dentist twice a year for routine dental exams and professional cleanings, fluoride treatments can help protect your teeth from forming cavities. Before you schedule your next appointment with Dr. Seto at Dentistree of Manassas, here's what you should know about how fluoride treatments can benefit you.
Fluoride Treatment Overview
Fluoride is a mineral that occurs naturally in water and many other foods. It is essential to help your teeth's enamel stay strong against harmful bacteria. When you eat acidic foods, minerals are lost from the enamel of your teeth when the bacteria found in plaque attack them. This process is called demineralization. Remineralization, the process in which minerals are restored to your enamel, takes place when you consume foods and water that contain fluoride. 
To give your enamel additional protection, undergoing fluoride treatments at Dentistree of Manassas can help. This is particularly helpful on the crevices and cracks of your molars where cavities are most likely to develop. Fluoride treatments can benefit people of all ages, but they are especially beneficial to people who do not practice good oral health habits or who are at a higher risk of developing tooth decay, including children and people with disabilities.
Is Fluoride Safe?
Oral cancer can often develop and worsen without you even realizing it. For this reason, it's essential to have your mouth examined for the early signs of oral cancer at least every six months. If it's been longer than six months since you've had a dental exam, your general dentist may recommend that you have an oral cancer screening. Oral cancer treatment is most effective when the cancer is caught in its early stages.
Fluoride Treatment Process
Fluoride treatments are quick, non-invasive, and virtually pain-free, making them a good option for adults and children alike. Because they are so fast and convenient, they're often performed during routine dental exams. Fluoride can be applied to your teeth in a number of forms, including a gel or foam. 
Here's what you can expect during your fluoride treatment with Dr. Seto:
   

Dr. Seto will dry your teeth to prepare them for the fluoride treatment. 

   

A fluoride solution will carefully be applied to your back teeth.

   

The solution should sit on your teeth for a few minutes to allow it to soak into the porous enamel of your teeth.

   

Once the fluoride has hardened, be sure to avoid eating or drinking anything for half an hour.
Who Should Get Fluoride Treatments?
Anyone could benefit from getting a fluoride treatment. Individuals who are at a higher risk of developing tooth decay, in particular, should discuss getting a fluoride treatment with Dr. Seto, including people who:
   

Have poor oral health habits

   

Make poor dietary choices

   

Have cavities currently

   

Have existing dental fillings

   

Don't have access to regular dental care

   

Have dry mouth

   

Struggle with drug abuse
Fluoride Treatment Cost
Your fluoride treatment may be covered by your dental insurance plan. Contact our office for information on what your dental insurance policy includes.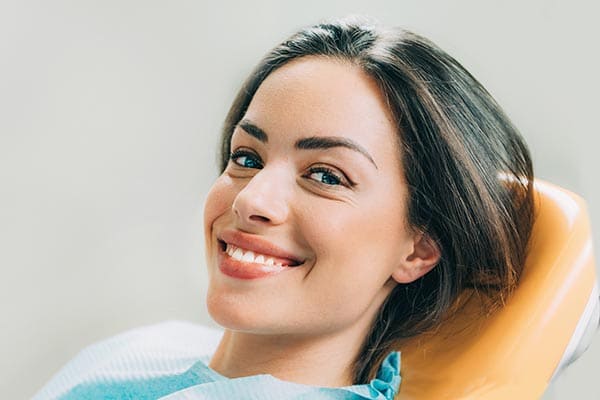 Fluoride Treatments in Manassas, VA
Your smile is worth protecting. With a quick, safe, painless fluoride treatment, you can rest assured that your back teeth will be well-protected and less likely to develop a cavity. Dr. Seto and the trusted team at Dentistree of Manassas want to help you maintain a healthy, beautiful smile for life. We are proud to offer the best in professional, friendly, comfortable care to every person we have the pleasure of serving. Contact us today to learn more about how a fluoride treatment could benefit you and everyone in your family. We look forward to showing you how convenient caring for your teeth can be!