Excellent Dental Health Makes Each Day Happier
Enjoy personalized care with respect for your unique oral health needs and goals.
Hablamos Español • Dentista en Manassas
Comprehensive Dental Exams in Manassas, VA 
Protecting the health and wellbeing of your smile is one of the most important steps a person can take to live a healthy, happy lifestyle for years to come. While practicing good oral health habits at home, such as daily brushing and flossing, plays a critical role in keeping your teeth and gums strong, visiting the dentist for routine dental exams and professional cleanings are also essential to preventing dental concerns from forming and progressing.
 If it's been a while since you've visited the dentist for a preventative dental exam, there's no better time than now to start proactively caring for your smile. Here's what you need to know about the importance of comprehensive oral exams before scheduling your next appointment with Dr. Seto and the experienced team at DentisTree of Manassas.
Overview of Dental Exams
A dental exam is an opportunity for a dental professional to examine a person's teeth, gums, and oral cavity for symptoms of dental disease, including cavities, gum disease, and oral cancer. While your teeth and gums may appear to be in good condition to you, a closer look by a dentist could prove otherwise. For many people, oral health concerns can occur and progress without the person realizing it. You don't necessarily have to be in pain or have an obvious dental problem to experience poor oral health. Because of this, it's important to have your teeth examined by a dentist on a regular basis, even if they look and feel normal.

When your teeth are not in good condition, bacteria thrive on them, leading to tooth decay and oral infections. Advanced dental damage may lead to gum diseases, which impair one's ability to eat and speak properly.
What Happens During a Dental Exam?
Dental exams are usually quick, easy, and pain-free. At DentisTree of Manassas, you can expect the following to occur during your routine oral exam:
 

A dental assistant will take X-rays of your mouth to let the dentist see what is going on beneath the surface of your teeth and gums.

Dr. Seto will closely examine your teeth, gums, neck, and oral cavity for signs of disease.

If you have had previous dental work performed, such as fillings or crowns, Dr. Seto will also make sure they are in good condition.

Dr. Seto will recommend a personalized dental treatment plan based on your current oral hygiene habits and the condition of your mouth.
After your dental exam is complete, a dental hygienist will perform your professional dental cleaning to remove plaque and tartar build-up that can lead to tooth decay and gum disease, as well as polish your teeth with a fluoride paste to protect them until your next dental appointment.
How Often Should I Have an Oral Exam?
The American Dental Association (ADA) recommends that people of all ages have their teeth examined by a dentist every six months. For people with specific oral health concerns, Dr. Seto may recommend that you be seen more frequently until the issue has been resolved.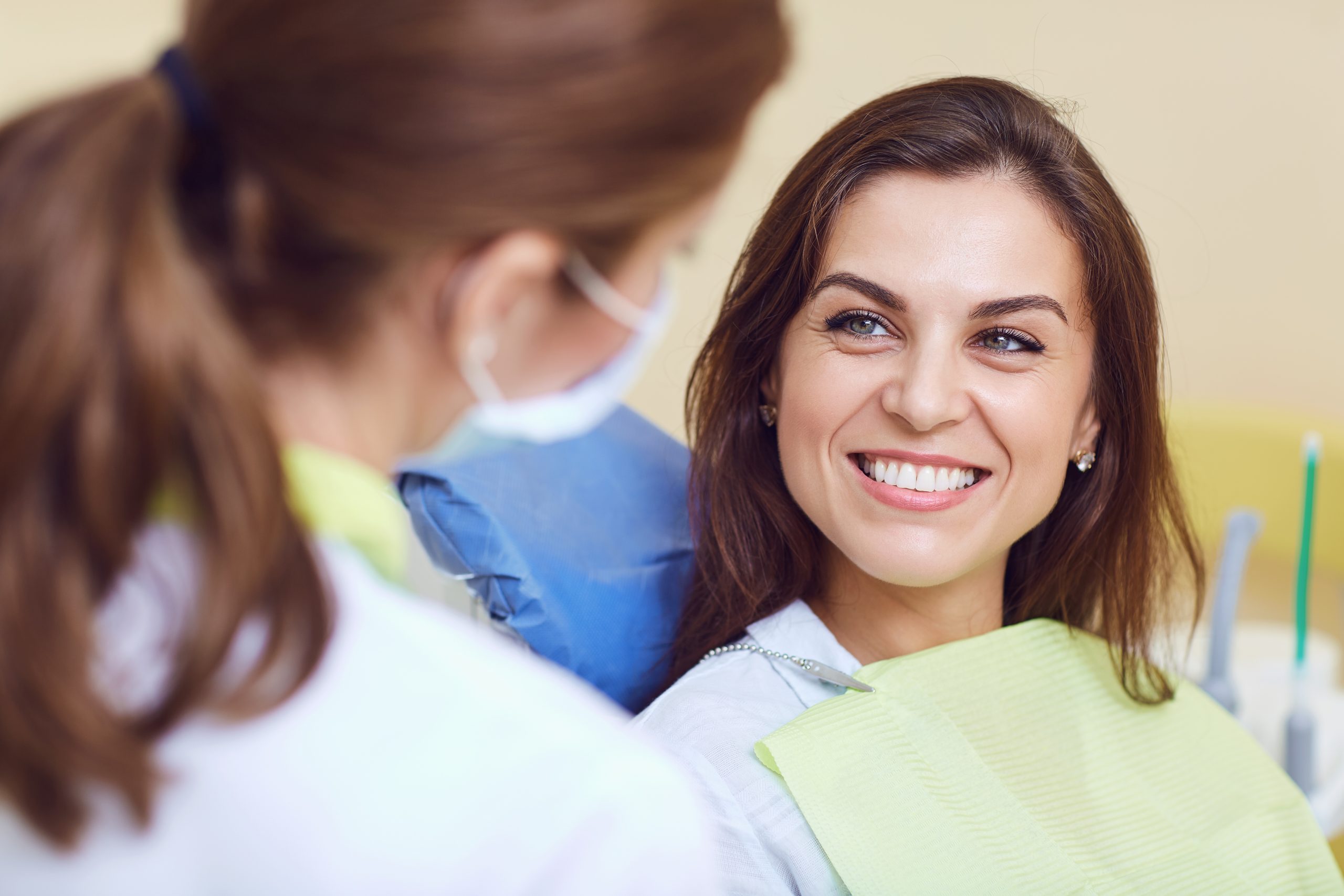 How Long Do Dental Exams Last?
Most dental exams and cleanings can occur in under one hour depending on the condition of your teeth. If it's been a while since you've been to the dentist, it may take a little longer.
DentisTree of Manassas Can Keep You Smiling Bright
Having your teeth and gums examined twice a year at the dentist is a simple step that can make a big impact on your long-term oral and overall health. When your smile is healthy, the rest of your body is more likely to be healthy as well. With this in mind, it's important to invest in your smile's wellbeing by visiting Dr. Seto and the friendly team at DentisTree of Manassas twice a year for regular dental check-ups and professional cleanings. Give us a call today to schedule your next routine dental exam and cleaning!