Excellent Dental Health Makes Each Day Happier
Enjoy personalized care with respect for your unique oral health needs and goals.
Hablamos Español • Dentista en Manassas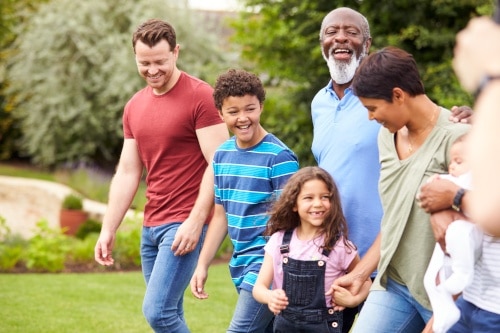 The Highest Standard of Excellence
Manassas Dentist
General and Family Dentistry
We put you and your dental wellness first. DentisTree of Manassas was built on a foundation of respect, open communication, and personalized service. Using a combination of experience, progressive dental technology, and a commitment to ongoing continuing education, we deliver advanced dental care in a relaxing, stress-free environment. When it comes to treatment, we make sure you understand your options by showing you images of your own mouth and discussing potential treatment outcomes based on your unique circumstances. Your oral health is our priority, which is why we go above and beyond to earn your trust.
Personalized Service & a Friendly Environment
Every person has unique teeth and a unique smile. There are many benefits to personalized general and family dentistry, including a commitment to honest discussions about your treatment options, utilizing advanced dental treatments and technology, and delivering custom-tailored treatment plans designed just for you. Our Manassas dentistry team is friendly, approachable, and kind – and we want to learn about your hopes and goals for the future. Do you want straighter or brighter teeth? Are you hoping to replace old silver fillings with those that are tooth-colored? Are you missing a tooth and interested in a dental implant? No matter the status of your oral health or your concerns about the appearance of your smile, our Manassas dentist office is here to help. You, and every member of your family, are important to us. We really do care!
Why Choose DentisTree of Manassas?
We make dental visits positive and enjoyable. As your Manassas dentist, we provide a relaxing atmosphere where you'll feel relaxed and reassured that you're receiving treatment from a team of happy professionals dedicated to your health and wellbeing. Our team is friendly, welcoming, accommodating, and we strive to keep appointments efficient and on schedule. When you're a patient of DentisTree of Manassas, you're treated to exceptional customer service and patient-centered care that is certain to leave you smiling.
Join the DentisTree Plan for Savings
We welcome dental insurances, and DentisTree of Manassas is pleased to accept most plans. But if you don't have insurance, don't worry! Many of our dental clinic patients do not have dental insurance. Our DentisTree Plan is an in-house membership program that makes general and family dentistry accessible to all. For a reasonable annual fee, you'll receive complimentary preventative care, and lower fees on many of the services we offer. There's no annual maximum, no waiting period, and no deductibles. Apply for the DentisTree Plan and begin treatment the same day! Please call our dental office for more information.
DentisTree Membership Plan
Insurances We Are In-Network With
Metlife
United Health Care
Guardian
Geha Connection Dental
Geha
Aetna
Dominion
Principal
Sunlife Financial
Careington Dental Network
Delta Dental Premier
Delta Dental PPO
DeltaCare USA
Cigna
Connection Dental
Call our office (703) 677-8013 to check if your insurance is not listed here. We may still be in-network with it.
* We also accept Flexible Spending (FSA) and Health Care Saving Accounts (HSA), and Carecredit